KITCHEN APPLIANCE
INSURANCE

Save £££s By Covering
Up to 5 Appliances
Under One Simple Policy



Show Prices for Paying...
KitchenPlan
STANDARD
£13.75
£
11


Monthly




£55 Excess
KitchenPlan
PREMIUM
£17
£
13


Monthly




£55 Excess
KitchenPlan
DIAMOND
£22.75
£
18


Monthly




£55 Excess
KitchenPlan
PLATINUM
£33.25
£
26


Monthly




£55 Excess
Decide The Items
You Want To Cover
Our Kitchen Appliance policy is designed to cover up to 5 of your kitchen appliances under one simple policy. This way you get the best possible value and can save up to 60% compared with covering all your appliances under individual policies.

The price for the policy is the same whether you cover 1 or 5 appliances, the price is a package price designed to cover a group of appliances altogether.

Most people cover the appliances that would be the most troublesome if they break down, normally that would be Washing Machine, Fridge, Freezer, Dishwasher, Cooker & Microwave for example.
Choose Your
Cover Level
Our 4 different policy variants (Standard, Premuim, Diamond, Platinum) are designed to match the type of appliances you have.

You should generally look at the level of cover which matches the value of your individual appliances.

For example if each of your appliances is around £200 or less then our Standard policy will cover you up to £200 per claim. If some of your appliances cost more than this you may consider for example the Premium level which will cover you up to £350 per claim. Our most popular level of cover is the Diamond cover which covers up to £700 for any one claim.
Choose Your
Excess Level
The excess is the contribution you are prepared to pay when you make a claim.
We have Four levels of excess £75, £55, £35 and £0. You may vary the excess just by clicking on the relevant value you want in the pricing table.
Increasing the excess level is a good way to lower your monthly payments. However many customers prefer to pay £0 excess on their policy. Simply choose the level that suits you.
Choose A
Payment Plan
Most customers choose to pay Monthly however you may also choose the pay Annually and receive a 10% discount!
Simple choose "Monthly" or "Annually" from the pulldown at the very top of the pricing table to change the pricing from Monthly to Annually.
Buy Your Policy
& Add Your Items
Once you've decided which level of cover you want, simple select that level in the pricing table and click the "Buy On-Line Now" button.
The purchase page guides you through setting up your policy in one simple process..

Just confirm the level of cover you want, enter your contact and payment details and enter the items you want covered. Simple as that.
Once your payment has been processed we'll instantly email you your full policy documents and schedule.
Relax, we've got you covered.
Try Our Multi-Appliance Insurance
EVERYTHING COVERED UNDER ONE SIMPLE POLICY
Save £££'s By Combining All Your Cover Together


Single
Claim Limit
This is the amount you are covered for per individual claim you make under the policy.


Max Value
of Items
This is the total value of all the appliances you can cover under the policy.


Annual
Claim Limit
This is the total amount of all claims you are covered for in any one year under the policy.
What Appliances Can You Cover?
You May Cover Any Of The Following Items Under This Policy
Cooker, Oven, Hob, Dishwasher, Freezer, Fridge, Fridge-Freezer, Microwave, Tumble Dryer, Washer/Dryer, Washing Machine, Cooker Hood


What Makes of Appliances Can You Cover?
We Cover All Makes of Appliance

WASHING MACHINE, FRIDGE AND OTHER APPLIANCE INSURANCE
Our kitchen appliances tend to be the most used of all our appliances and especially likely to break down with an expensive repair bill or even the need for you to buy a completely new appliance. Avoid this unnecessary expense by protecting all your appliances under one of our simple kitchen appliance insurance policy. Our Kitchen Plan product covers your Washing Machine, Cooker, Oven, Hob, Dishwasher, Freezer, Fridge, Fridge-Freezer, Microwave, Tumble Dryer, Washer/Dryer and Cooker Hood all under one policy.
We'll come out quickly and repair or replace your appliance with a new one if you have a breakdown with anything under cover. There is no call-out charge and all parts and labor are covered. There is also a £0 Excess option so you can avoid paying any expensive bills when one of your appliances breaks down. One call to us and we'll sort everything for you.
With our kitchen appliance cover, you'll save £££'s by combining everything under one policy – Why purchase separate cover for fridge insurance and washing machine insurance when you can bundle the cover for all your appliances under one of our simple, affordable Kitchen Plan policies.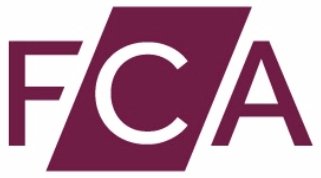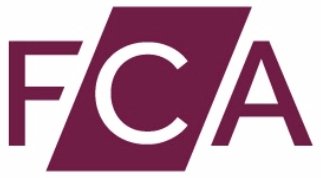 We Only Sell Regulated
Insurance Products
We are authorised and regulated by the UK Financial Conduct Authority. We are regulated to sell insurance products with the UK. Beware of companies who are are purporting to sell insurance without being regulated.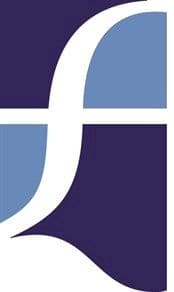 Financial Ombudsman Service
If you've got a complaint about one of our products or services, you may take your complaint to the Financial Ombudsman Service (FOS), an independent body established by Parliament to settle disputes between financial companies and their customers.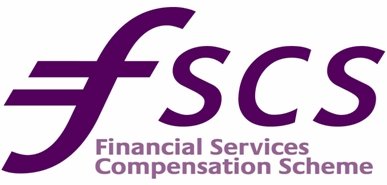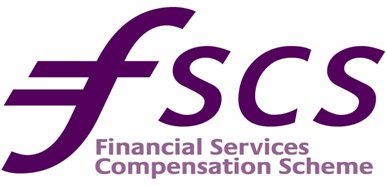 Your Premiums
Are Protected
Our insurance products are protected by the Financial Services Compensation Scheme (FSCS). This means you may be entitled to compensation if the insurer cannot meet their obligations. Most insurance contracts are covered for 90% of the claim.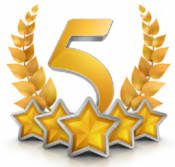 5-Star Customer Ratings
Our Customers Consistently Rate Our Kitchen Appliance Policy
With A Top 5-Start Rating for Value, Quality and Service
"When my washing machine broke down I thought I was going to be in big trouble but your engineers came out and sorted the problem the very next day! Thank you so much!"
"Covering all the kitchen appliances I have under your one single policy saved me nearly £20 per month over my previous insurers."
The young gentleman I spoke to when i called you with a problem with my cooker, very patiently talked me through various things to try and got it working again without me needing to wait in for an engineer. My husband was grateful I was able to finish cooking his dinner that evening!